The Ministry of Education on the advice of the Chief Medical Officer of Health announced that all in-person elementary schools will remain closed after the holiday break and that students will not be returning to in-person learning until Monday, January 25, 2021, at the earliest.
This means that remote learning from home will continue for all elementary students.
The Ministry of Education has mandated that the following minutes per day take place as RealTime (synchronous) learning which means that there may be some changes to the schedule developed for your child's class. Should any changes to your child's classroom schedule be required, your child's teacher will let you know.
Grade Level of Students Daily Minimum RealTime (Synchronous) Learning Time Requirement*
Kindergarten 180 minutes
Grades 1 to 3 225 minutes
Grades 4 to 8 225 minutes
* This is in addition to FlexTime (asynchronous) learning time.
The following resources are available to help our students continue their learning at home and connect with their teachers.
Accessing Resources
Students using Google Classroom, D2L or Moodle may access their online classes from the Student Mobile Campus link at the top of this site. Students log in using their DDSB credentials (student number followed by @ddsbstudent.ca and their password). If your child does not know their login information, please contact their teacher for help.
For the most consistent experience, we encourage the use of a Chrome browser, if possible. To avoid "You need permission and Access errors", families may wish to create a Chrome profile for each student in the household.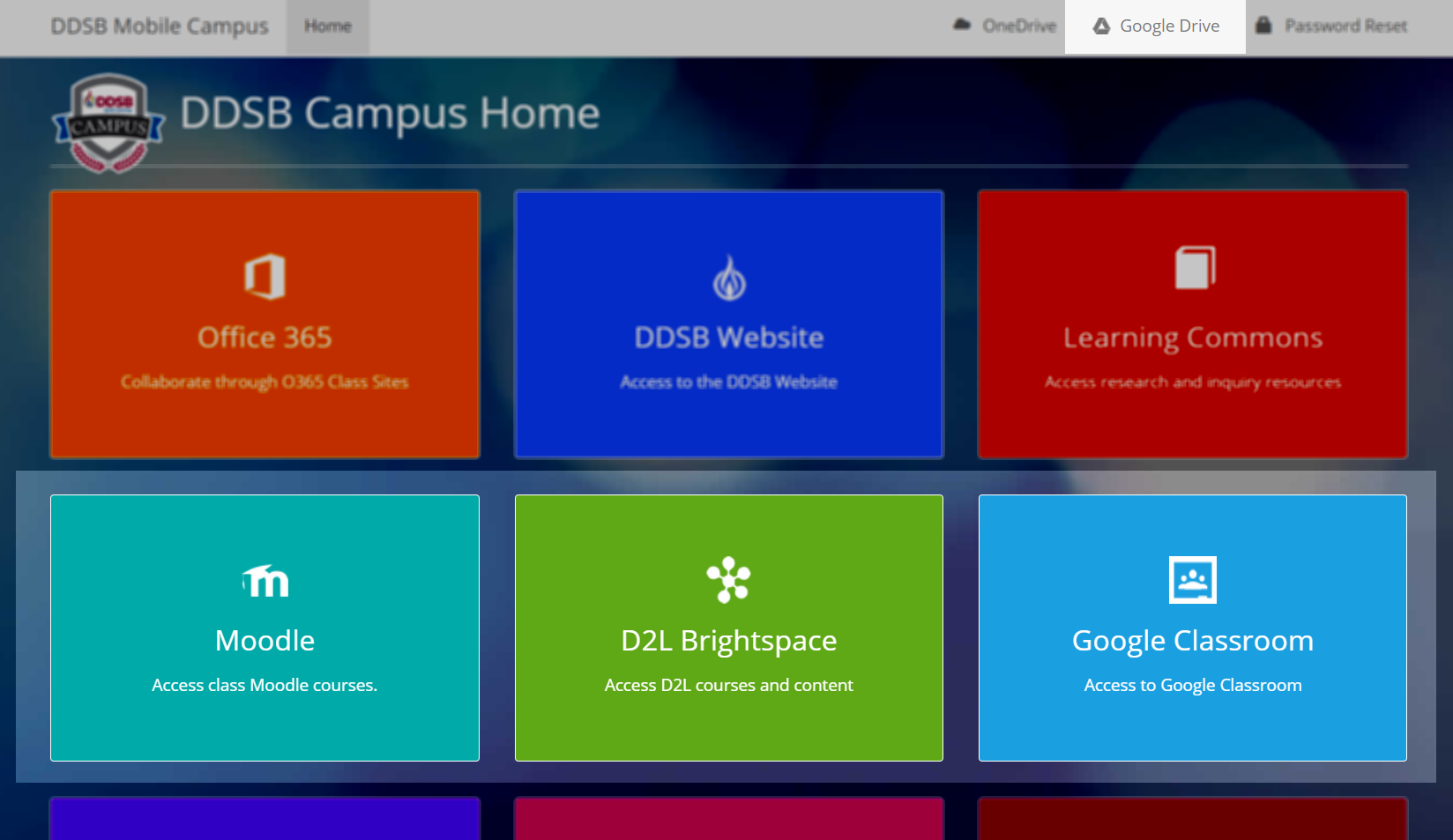 Distance learning troubleshooting and FAQs
FAQs and troubleshooting information for distance learning can be found on ddsb.ca.